AEVI and the government-funded CREA SGR society sign a collaboration agreement to support Spanish video game companies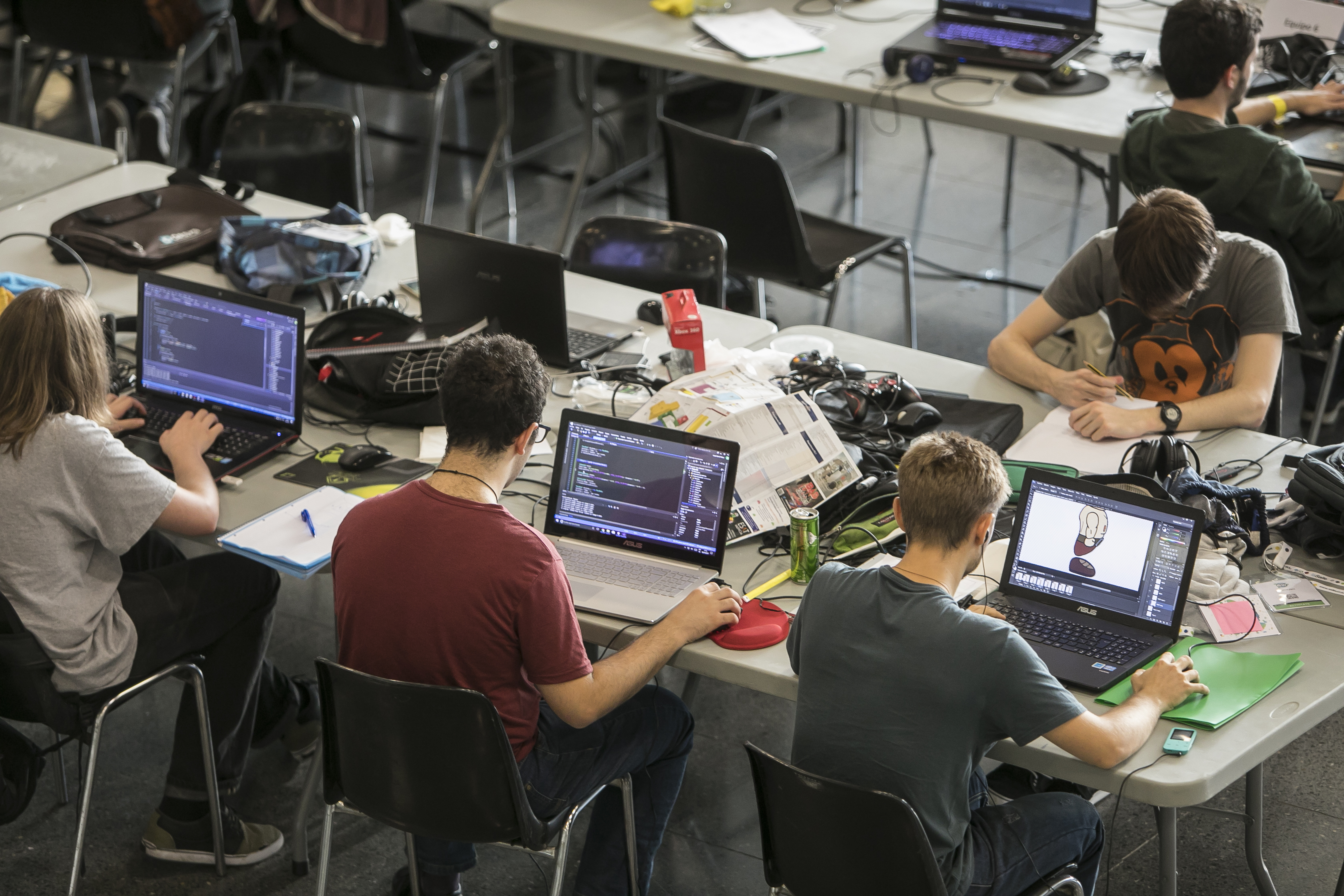 The Spanish Government has approved the injection of 20 million euros into CREA SGR, a Spanish non-profit financial entity, to provide financing and liquidity to the cultural industries affected by the COVID-19 crisis, including video game sector.
Followed by this decision, the Spanish Video Game Association (AEVI) has signed a collaboration agreement with CREA SGR, which implies that both parties will work together to facilitate access to financing through the promotion of credit lines for video game projects, allowing AEVI's members to access to bank financing with more and better safeguards.
Jose María Moreno, AEVI's managing director, points out that this initiative «is very important for the video game sector in our country, since it will help to alleviate the most urgent needs of liquidity of those companies affected by the crisis in the upcoming months».
Video game development studios in Spain are being directly affected by the adverse economic effects caused by the Covid-19 crisis. In this sense, the Ministry of Culture and Sports itself approved a Decree to inject 20 million euros to CREA SGR, the only Mutual Guarantee Society specialized in culture in Spain, to provide financing and liquidity to the affected cultural industries.
Followed by this decision, The Spanish Video Game Association (AEVI) and CREA SGR have signed an agreement to provide AEVI's members with a funding line with very beneficial conditions so that they can access credit and solve their liquidity problems with the best market conditions through this mutual guarantee society. Additionally, the regional government of Madrid has also injected one million euros into this fund.
The announcement of this collaboration comes at a crucial time for the industry. Along with the retail sector, local studios are being the most affected agents of the industry in the face of the outbreak of the COVID-19 crisis. Estimates indicate a 30% loss of productivity. In addition, other very direct impacts have to be taken into account for these development studios, such as delays in payments, the cancellation of relevant game events and conventions at which to display their products or the common scenario of postponement of trade agreements with publishers. In this context, AEVI is in talks with the government to propose tax deductions on the production of video games within the fiscal incentives already available to other cultural industries, which would provide more liquidity to studios and attract international projects.
In the words of José María Moreno, managing director of AEVI, «this initiative is going to be key for the whole of the video game sector in Spain, mostly represented around AEVI, and it comes at a critical time in which it will help to alleviate the most pressing liquidity needs of the companies in our industry in the upcoming months».
About AEVI
The Spanish Video Game Association (AEVI) is the main organization of the video game in Spain. AEVI represents more than 50 companies and academic centers that generate most of the jobs in the sector in our country and represent 90% of the consumption in the Spanish market: Activision-Blizzard, Atlas Informática, Bandai Namco Entertainment, Binarybox Studios, Blackmouth Games, Delirium Studios, Drakhar Studio, Electronic Arts, ESL, GAME, Gammera Nest,  Gato Salvaje Studio, Galigames, Kaiju Entertainment, Koch Media, Liga de Videojuegos Profesional, LuegoLu3go, Microsoft, Nintendo, Novarama, Orenji Games, Outright Games, OXiAB, Patrones y Escondites, Petoons, Piccolo Studio, Pixelatto, RiftGG, Riot Games, Secret6, Sony Interactive Entertainment, Take Two Interactive, Troglobytes Games, Ubisoft, Warner Interactive; y los centros académicos Creanavarra, ESNE, ESIC-ICEMD, EVAD, Rendr Escuela de Viideojuegos Master D, CPA Salduie, CEV, Universidad Complutense, Universidad Isabel I, Universidad San Jorge, Universidad de La Coruña y Voxel School.
About CREA SGR
CREA SGR is the only national Mutual Guarantee Society specialized in culture in Spain. It was created fifteen years ago by the Ministry of Culture and Sports and EGEDA, the audiovisual producers' rights management body. During this time, it has participated in the financing of more than 7,000 projects representing an amount of nearly 780 million euros, generating direct employment for 9,000 people.